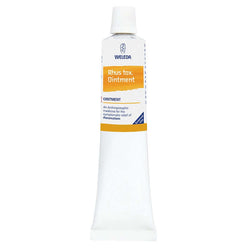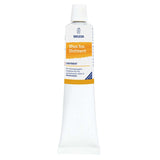 Weleda
Weleda Rhus Tox Ointment 25g
Weleda Rhus Tox Ointment used for the relief of symptoms of rheumatism, recommended where there is muscular stiffness. 
Rhus tox Ointment. 
An Anthroposophic medicine for the symptomatic relief of rheumatism. 
How to use:
Adults: Apply to the affected part once or twice a day if required.
Check that the tube seal is not broken bwfore first use. Pierce the tube seal with point in end of tube.
Ingredients:
100g contains: ethanolic extract from Rhus toxicodendron Folium 4.76g in a base containing Wool Fat (Lanolin), Yellow Beeswax, Sunflower Oil, Olive oil and Wool Alcohols. Nominal ethanol content 3.6% w/w.
Suitable for vegetarians.
Delivery is FREE in the UK for all orders over £30. Otherwise, delivery is £2.95. 
EUROPE delivery charge from €17.90.
AMERICAS & REST OF THE WORLD delivery charge from $19.90. 
Once your product has shipped, it usually takes 2 to 3 business days in the UK, 5 to 10 in Europe, 7 to 20 for the rest of the world. 
You can return your product up to 30 days after receiving your order or Learn more...
Smiles
Guaranteed
We promise you will love it.
If you don't,
We will refund it.
We want you to be happy with your purchase. In the unlikely event you would not be satisfied by our products, just return the product to us and we will refund it.
No questions asked.